By: D.K Choudhary
Cabinet Approvals- January 24, 2017
i. The Union Cabinet chaired by the Prime Minister Shri Narendra Modi approved the Indian Institute of Management(IIM) Bill, 2017 on January 24, 2017 that aims to declare IIMs as Institutions of National Importance.
ii. Cabinet gave its ex-post facto approval on for interest waiver for the two months of November and December, 2016 for farmers accessing short term crop loans from Cooperative Banks.
iii. As a part of government's commitment for financial inclusion and social security the Union Cabinet has given its post-facto approval to launch Varishtha Pension Bima Yojana 2017 (VPBY 2017) on January 24, 2017.
iv. Union Cabinet on January 24, 2017 approved a new scheme for promotion of Rural Housing in the country.
v. PM Modi gave approval for the ratification of the Second Commitment Period of the Kyoto Protocol on containing the emission of Green House Gases (GHGs) which was adopted in 2012. Till date, 65 countries have ratified the Second Commitment Period.
vi. Cabinet Committee on Economic Affairs chaired by the Prime Minister Shri Narendra Modi approved the proposal of India Trade Promotion Organisation (ITPO) on January 24, 2017 for redevelopment of Pragati Maidan by setting up of a world class Integrated Exhibition-cum-Convention Centre (IECC) at Pragati Maidan, New Delhi.
Union Cabinet Transfers Disinvestment Advice to Economic Affairs Department
i. The Union Cabinet has decided to transfer the role of advising the government on how to utilize the proceeds from disinvestment from the Department of Investment and Public Asset Management (DIPAM) to the Department of Economic Affairs.
ii.The decision aims to make the process more efficient since the Department of Economic Affairs is in charge of budget-making, it will better decide the utilization of stake sales in public sector undertakings (PSUs).
iii. The National Investment Fund was created by the government in 2005 to deposit the proceeds from the disinvestment of Central Public Sector Enterprises (CPSEs).
iv. Therefore, the Department of Economic Affairs in the Finance Ministry will now be in charge of financial policy in regard to the utilisation of the proceeds of disinvestment channelised into the National Investment Fund.
SC Directs Providing Daily Drug Dosage Regimen for TB Patients
i. The Supreme Court on January 23, 2017 directed the government to replace the current practice of giving three-times-a-week dosage norm of tuberculosis (TB) drugs with a daily dosage norm within a period of nine months to curb relapse and deaths during treatment.
ii. A Bench headed by Chief Justice of India J.S. Khehar directed the government to ensure that every TB patients across the country are administered the new dosage regimen recently approved by the World Health Organisation.
iii. The order was passed after a PIL was filed by doctor and TB specialist Raman Kakkar seeking change in the protocol for treatment of TB.
iv. According to Dr. Kakkar, current dosage practice is unscientific and improper and promotes relapses while producing a lethal drug-resistant strain in patients. Besides, the relapsed cases are even harder to treat than first-time infections.
Ministry of Steel proposes Draft National Steel Policy 2017 at an Investment of Rs.10 lakh crore
i. The Union Ministry of Steel, headed by Chaudhary Birendra Singh has come out with a Draft National Steel Policy 2017 to increase the supply of domestic coking coal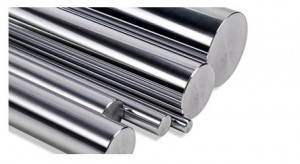 and cut the dependence on imports.
ii. The Ministry has seeked feedback on the policy from all the stakeholders and the public till January 23, 2017.
iii. The draft policy aims to create a globally competitive steel industry for inter-sectoral growth and a self-sufficient steel industry that is technologically advanced, globally competitive and promotes inclusive growth.
iv. Under the policy, the ministry has set an ambitious production target of building a capacity of 300 million tonnes (MT) per annum by 2030-31 which is more than double from 2015-16. The total capacity of India in 2015-16 was 122 MT.
v. The ministry estimates that an investment of Rs 10 lakh crore would be required to achieve the 300 MT target. Besides it would also generate 11 lakh new job oppurtuinity. The steel sector presently employs about 25 lakh people.
vi. The draft policy recognises that due to shortage of domestic coking coal, pig iron producers in India have to significantly depend on import of coking coal. The policy aims to cut down dependence on expensive imports of coking coal by 50% by 2030-31. For this, it is set to introduce gas-based steel plants and technologies such as electric furnaces to bring down the use of coking coal in blast furnaces.
vii. As part of the new draft National Steel Policy of 2017, the Steel Ministry has proposed setting up Greenfield steel plants along India's coastline to tap cheap imported raw materials such as coking coal and export the output in a more cost-effective manner.
viii. The draft policy aims at increasing the per capita steel consumption to 160 kg by 2030-31 and make the industry a world leader on energy and raw material efficient steel production, in a safe and sustainable manner.