By: D.K Choudhary
Capgemini Appoints Anil Jalali of IBM as HR head for India Operation
i. French Consulting Corporation, Capgemini has appointed Anil Jalali as Chief Human Resources Officer for its India operation, effective January 1, 2017.
ii. Jalali takes over from BL Narayan who is joining Capgemini's Business Services Strategic Business unit as head of solutions and sales support.
iii. Jalali joined Capgemini India from IBM India where he was the executive director of human resource.
iv. Capgemini is a French multinational management consulting corporation headquartered in Paris, France. It is one of the world's largest consulting, technology and outsourcing companies with 180,000 employees in over 40 countries
IBM India Appoints Karan Bajwa as Managing Director
i. Technology giant IBM has appointed Karan Bajwa as the Managing Director of its India operations on January 4, 2017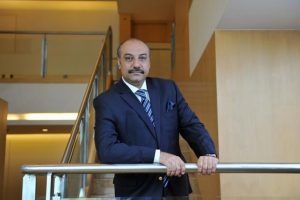 ii. He succeeds Vanitha Narayana, who has been elevated as Chairman of IBM India.
iii. Bajwa will be responsible for all strategic and operational matters related to IBM's sales, marketing, services and delivery operations in the India/South Asia region, including Bangladesh, Nepal and Sri Lanka.
iv. Bajwa joined IBM in 2016 as Executive for Strategy and Transformation in the Asia—Pacific region. . He was associated with IBM's networking business and was based in Singapore in 2001—05. Previously, he was Microsoft India's Managing Director
v .International Business Machines Corporation is an American multinational technology company headquartered in Armonk, New York, United States, with operations in over 170 countries.
S Padmanabhan Appointed as Chairman of Tata Power
i. Tata Sons has nominated S Padmanabhan as the Chairman of Tata Power Co Ltd with immediate effect, in place of Cyrus Mistry who resigned in December 2016.
ii. S Padmanabhan was the executive director of operations at the company until 2014. He has been brought back as an additional director on the board in December 2016.
iii. He is also the executive chairman of the Tata Business Excellence Group and has recently been appointed as Tata Sons' group head for human resources. Padmanabhan has been with the Tata Group for 34 years, of which 26 were with Tata Consultancy Services.
Sir Tim Barrow has been appointed as the Britain's ambassador to the EU
i. Sir Tim Barrow has been appointed as the Britain's ambassador to the European Union(EU) by after Sir Ivan Rogers resigned from the post on 3 January 2017.
ii. Sir Tim Barrow was earlier the Ambassador of the United Kingdom to the Moscow.
iii. The resignation of Sir Ivan Roger came after an internal memo written by him was leaked which stated that the UK and the European Union might not be reached for 10 years. This was against the view of government on the BREXIT referendum mandate.
iv. The replacement of Sir Ivan Roger was needed quickly as there was need to prepare for the Brexit talks. Also the appointment of Sir Tim Barrow is bit surprising as he is not a wholehearted supporter of Brexit.